.: E-commerce Solutions :.
Shopping Carts & Custom Order Forms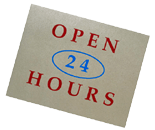 Want to capitalize on the explosion in online shopping? Want an order form or a powerful shopping cart solution that will enable you to connect with consumers around the globe?
Next5 Interactive can implement a custom-built e-commerce solution to suit your exact needs.
We also have the ability to integrate and customize popular third-party shopping carts (Miva Merchant, osCommerce, etc.).
Selling online has never been easier or more cost-effective.
We'll guide you through the process step-by-step:
Identification of needs & feature requirements
Integration of shopping cart or online order form
Post-setup Marketing: Driving qualified customers to your store through search engine marketing & comparison shopping sites!
For more information please email sales@next5.com.
Click here to view some of our past e-commerce projects.